Collapsible content
MUSTHAVE BOOK

Time is the only real asset that exists.
You are not a tree.
You can move.
You can choose.
You can change!

It's time to fix your habits and build your foundation.

It's time to make the best investment in your life.
My REBOOT WORKBOOK is the ultimate guide to attracting health, wealth ,love and success to your life.

This workbook is going to be part of your journey and will help you accomplish your goals.
I'm here to implement all my techniques and facilitate and teach you through love and laughter. Trough my own story of awakening.
And through my magic awakening QUESTIONS.

REBOOT is personally designed by me,it took me years to make
This workbook is a LIFECHANGING tool and is not just to FILL OUT, but to serve as an ARCHITECTURE of YOU and your solid compelling FUTURE.

It's time to become MORE.
Collapsible content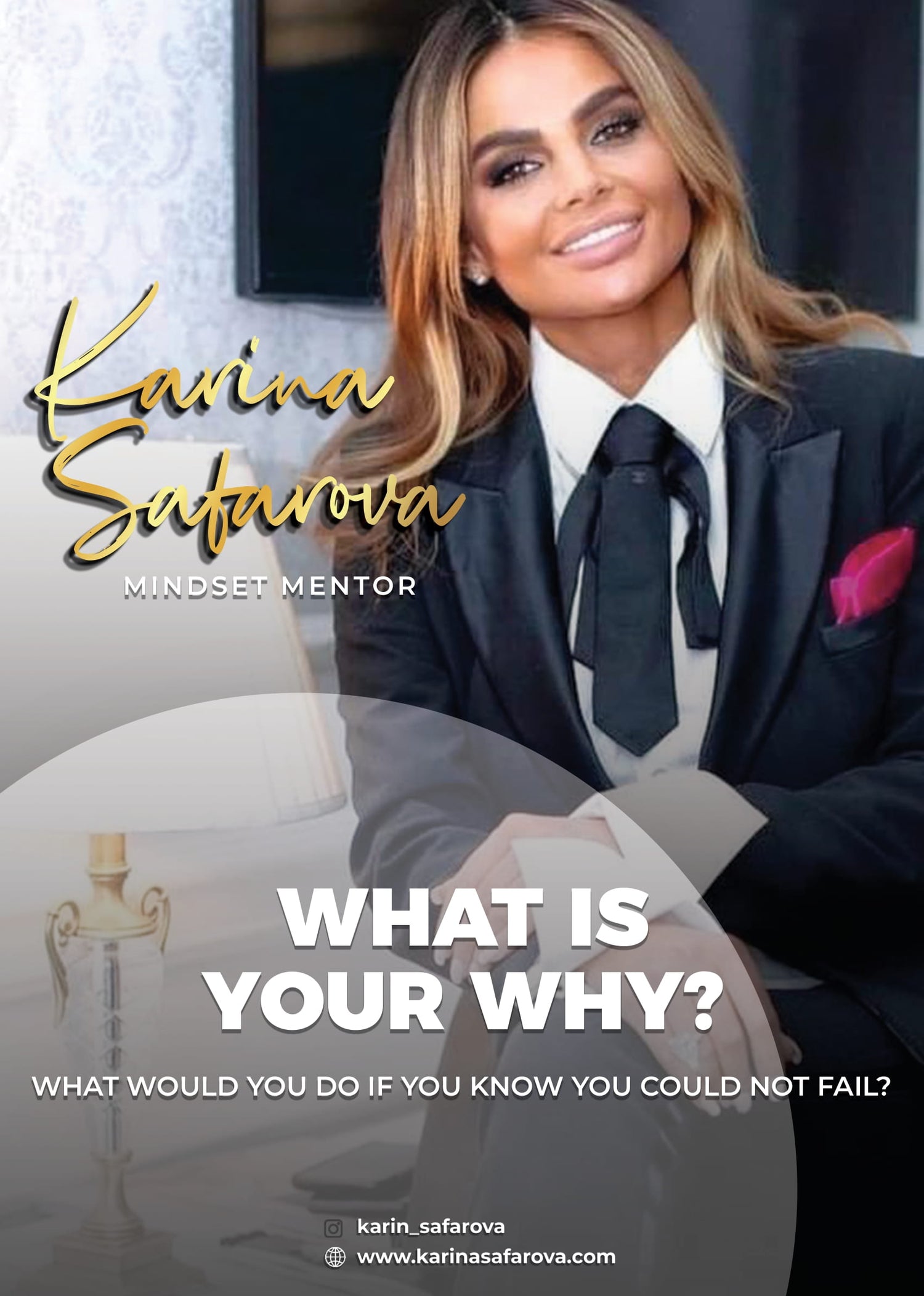 What is your why?

**BOOK YOUR PRIVATE TRANSFORMATION AND PERSONAL 90min SESSION**

You are here to create a life full of happiness, joy, purpose, and meaning. And if you know your WHY I will help to figure out HOW.

Eliminate limiting thought patterns that are holding you back from elevating to your next level.

Allow your future self to pull you for a life where you LOVE what you do each day. My signature WHAT IS YOUR WHY masterclass is truly special and designed for YOU to brand yourself and your message,to create new growth mindset and lifestyle.

We will work together to uncover your own WHY,unique lifestyle, purpose and passion that will transform the way you live and work.

I will help you to:

🌏 Define your VISION and establish your true identity by building a step-by-step action plan.

🔥 Unlock your true potential to achieve the RESULTS you desire.

💫 Challenge you to raise your standards and take inspired action outside of your comfort zone.

🧬 Shift out of fear and panic to calm and collected so that you stay in control to make empowering decisions. Break your limiting beliefs.

Let's say goodbye to procrastination and selfsabotage. What is your why  is designed to support you as you move towards your goals. The strategies and learnings that you will learn will stay with you forever.




This unique and exciting mastery workshop offers tips, awakening tricks and my signature questions to help you truly build the life you've always dreamed of! This masterclass is truly special and designed for YOU to brand yourself and your message,to create new growth mindset and lifestyle.
Collapsible content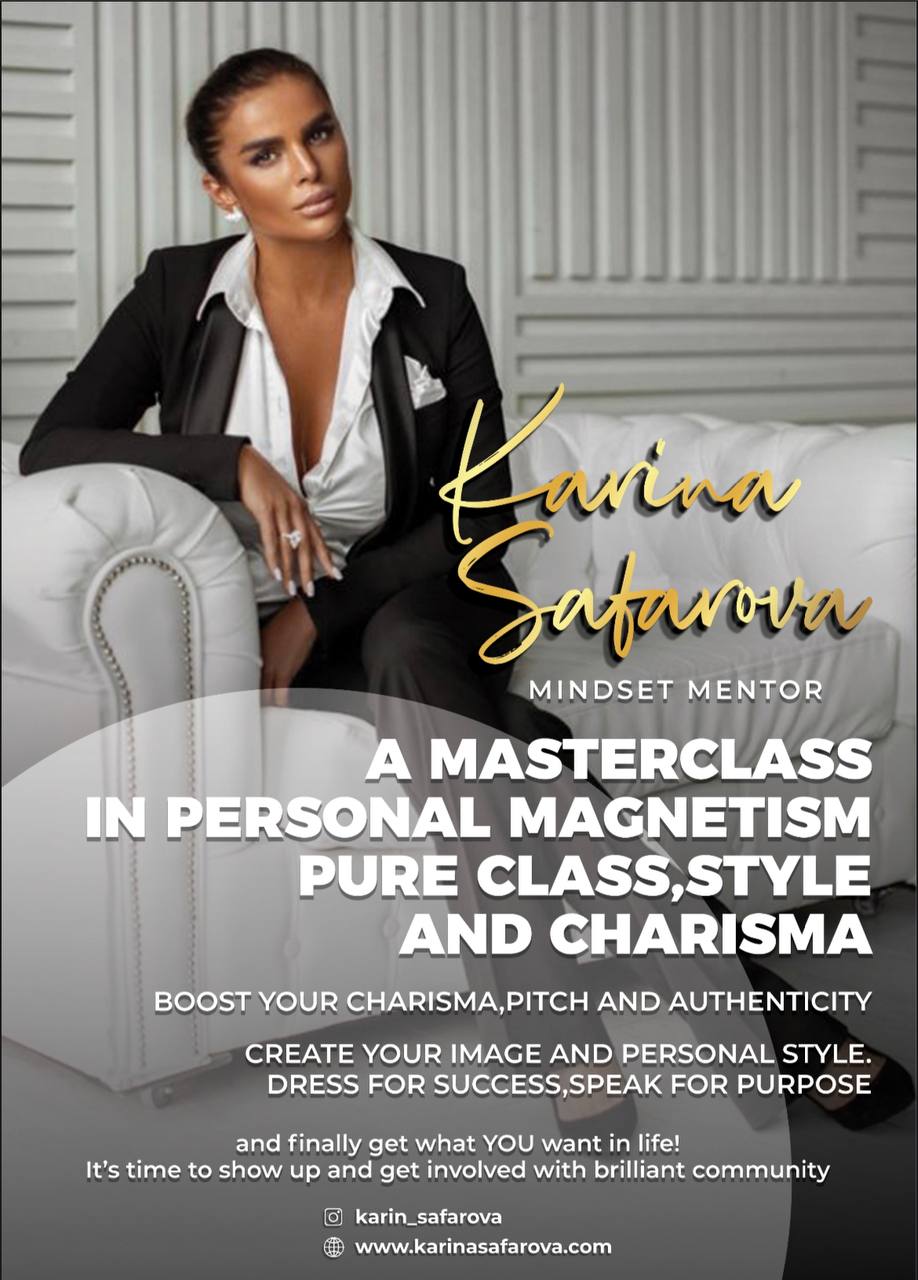 A masterclass in personal magnetism pure class, style, and charisma.

**BOOK YOUR PRIVATE TRANSFORMATION AND PERSONAL 90min SESSION**

Mastery tool how to master your pitch and to sound profound.


Excite, engage enroll. Personal strategies you can use to learn more about your own unique style that works for you.

Mastermind content

Breaking down charisma - a discussion of what it is and behaviors that can be learned
Quick-hack guide: 25 charisma shortcuts
Authenticity and personal mastery; getting to know ourselves
Interpersonal communication - listening, asking questions, telling stories
Radiating out and broadcasting your charisma
Modelling culture - leadership
Style and personal brand
Collapsible content
Become the CEO of your life and health

**BOOK YOUR PRIVATE TRANSFORMATION AND PERSONAL 90min SESSION**


This Awakening Introduction Masterclass is a personal development plan designed to help individuals change their lives by changing their lifestyle and attitude.

This workshop focuses  on the power of questions and encourages to ask the right questions in order to become the master of their own influence,health and life.

Your unique instruction to use your life.

Diving deep into your inner being and embrace your inner power. The program also covers the importance of physical activity and nutrition in improving quality of life, reversing the aging process, and preventing disease. It explores the impact of the environment and stress on the body and provides strategies for improved performance.
Collapsible content
Are you looking to make a change to your life?

**BOOK YOUR PRIVATE TRANSFORMATION AND PERSONAL 90min SESSION**

Are you ready to take 100% responsibility for what's going on in your life?

Yes.

You can control.

Yes, you can change.

It's all about attitude.

You can appreciate

You can understand.

Most people give up too soon. And it's because they don't have their own mastery tool.

We are not here to just manage our circumstances as human beings.

We're here to create our best life.

Our Creator, the universe has given us one unbelievable gift - CHOICE.

Activity without purpose is just a dream.

What is the difference between dream and goal ?

Plan.

Why do I want to do this?

What's that?

What do I want?

What's my outcome?

What is my core message?

Change your question change your life!

Clarity is power.

The purpose is more important than an object.

New choices create new life. Become a master of influence and your life by asking the right questions.

The right strategy saves you years.

THE RIGHT QUESTION CAN CHANGE EVERYTHING.
Collapsible content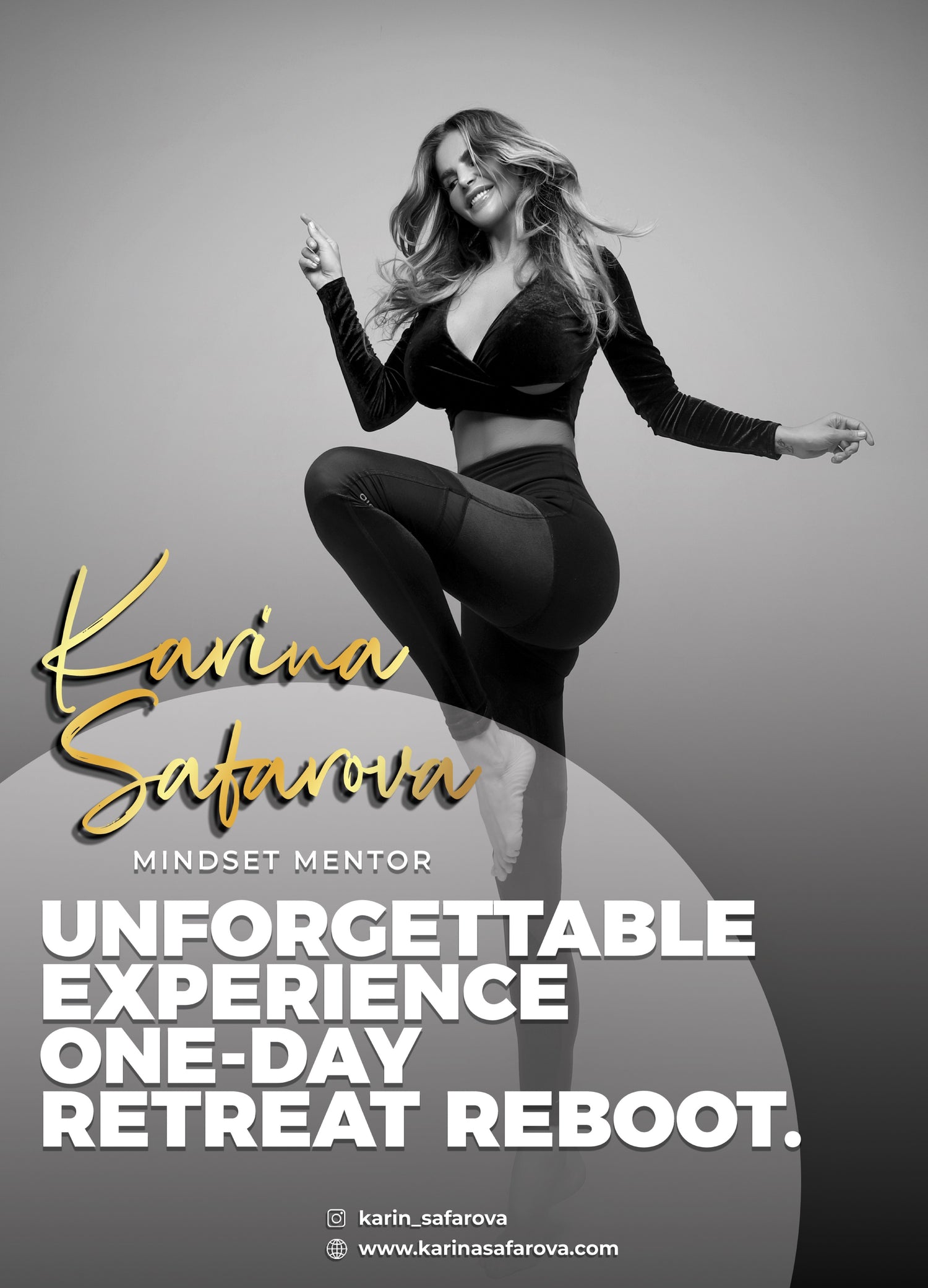 ONE DAY RETREAT REBOOT

**BOOK YOUR PRIVATE RETREAT REBOOT**

Unforgettable experience private one-day retreat REBOOT

Immerse yourself in tranquility, condition your body and mind.

Energy healing. Seven chakras.

Signature immune boost smoothies and anti-aging cocktails.
Tea ceremony.

Yoga flow movement session.
Tantra.
Relaxing massage with spicy Ayurvedic oils and herbal bags. 
Deep meditation on the beach. Mindful breathing.

Breakthrough LIFECHANGING mastermind.
New positive programs and mindset.
Individual Nutrition plan.
Spiritual awakening practice.

Japanese face and head massage.
Deep tissue foot massage.
Gratitude meditation.
Collapsible content
LIFE MAKEOVER PROGRAM

**BOOK YOUR PRIVATE TRANSFORMATION  (ONE MONTH)**

Learn how to bring confidence and passion into your life.


Add depth and authenticity to your relationships.

Utilize your talents and abilities more constructively. 

You will learn:

How to master self-discipline (essential for any success in life)
How to overcome procrastination
Find your purpose. How to find yourself to help yourself.

 

This program covers :

Logotherapy.
Breaking limiting beliefs.
The miracle of your mind, self-love, your new individual mindset. Evaluating new strategies to improve your life and level up your game.
Performance health and motivation.
Positive mind attitude.
Setting goals and individual assessments.
Soul wisdom mastery tool.
Personal magnetism workshop.
Create your personal brand.
Mastery Tool to Master your pitch.




The day before we start, I will send you access to your private chat with me and my experts, where you will receive all materials, resources, plan and tasks.

Also you will receive:

     Access to all workshops and files.
     Feedback in the chat 
     Workbooks and notes for each task
     Additional materials and gifts




Access to the channel will remain forever, but I advise you to complete the tasks immediately in order to get the maximum effect from the program.

After the end of the program, we will choose the date and time of our Festive Final Party MasterMind online/offline - a LIFECHANGING meeting where we will summarize, discuss the changes, and all the insights!!!
Collapsible content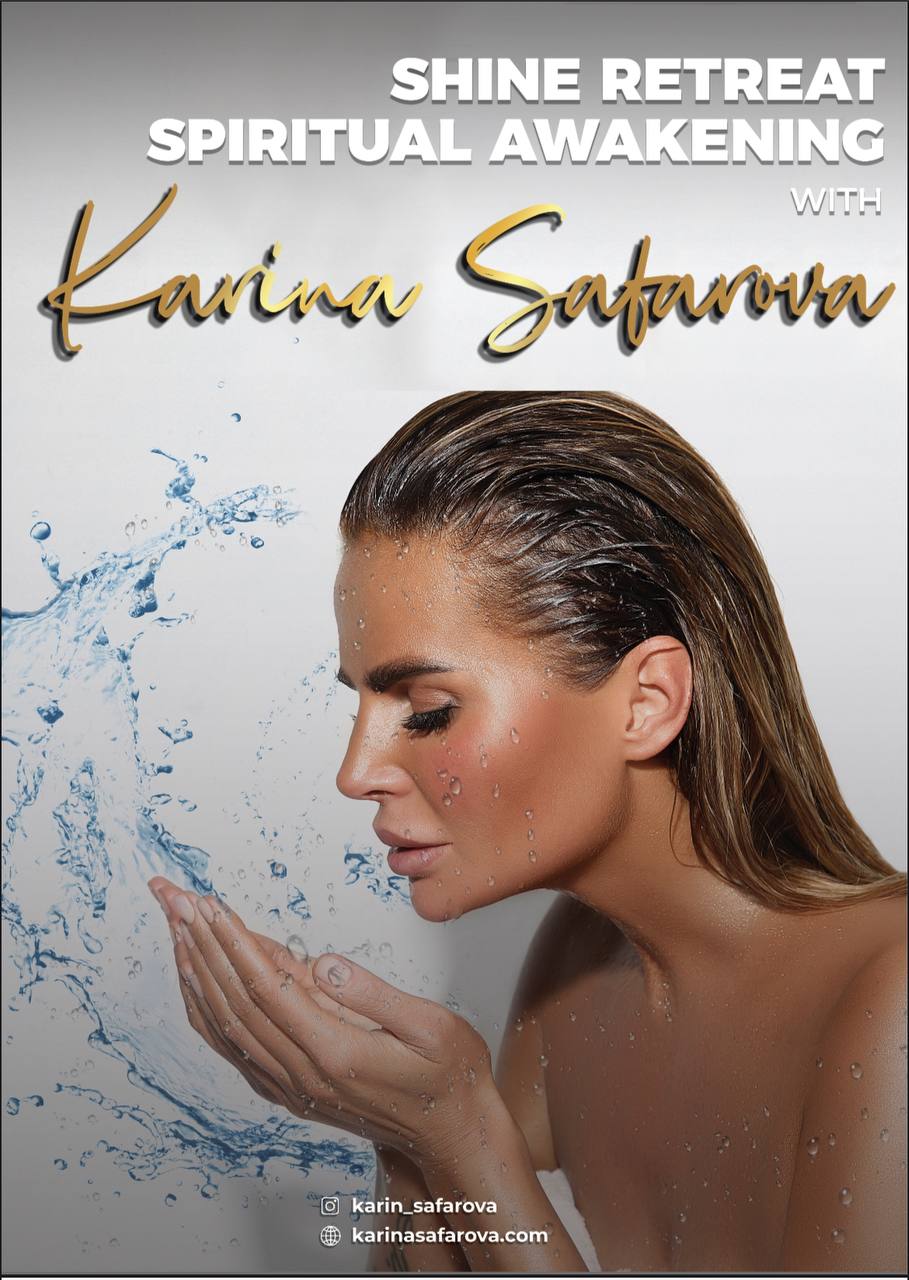 Shine retreat spiritual awakening

**BOOK YOUR PRIVATE TRANSFORMATION AND PERSONAL 90min SESSION**

Ignite Your Inner Power and embrace your inner child. Detox and clean your body and mind. Wash away all your worries, fears, and all the sadness. Let yourself shine brighter in your own unique way. It's not about the darkness, it's about the light you accumulate. Sometimes we go through life without knowing our purpose and showing who we really are. We don't get what we want because of limiting beliefs and doubts. You may think that there is always someone better than you and hold yourself back or self-sabotage.. but have you ever noticed how the sun and the moon are so different but have their own unique beauty, each in their own way? It's time to show yourself and share your gifts with the world, inspiring others to do the same, because that's what our essence asks us to do.

Discover:


What prevents you to really be seen
Explore your own gifts and full potential
Get Ready to welcome and embrace the True You.
Collapsible content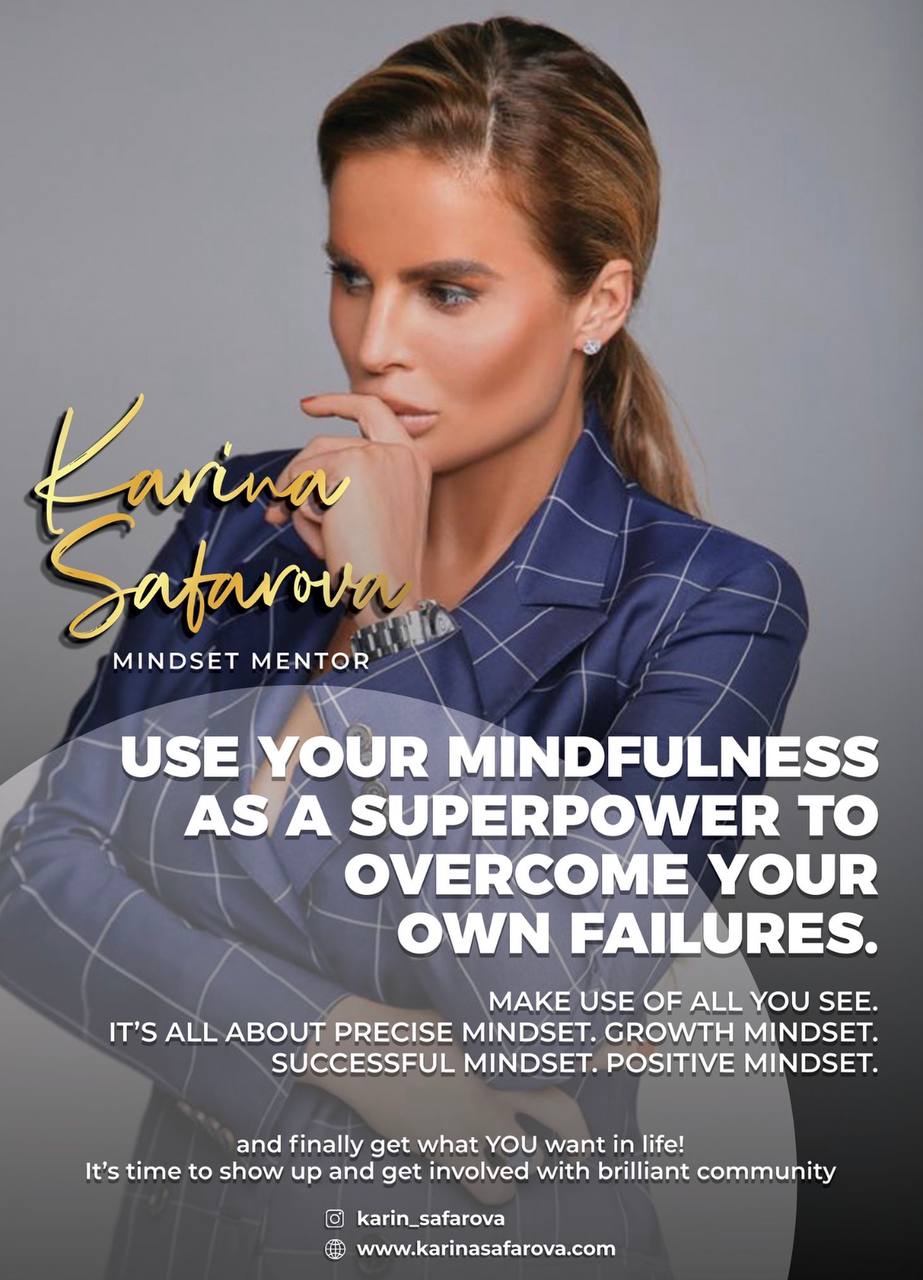 Use your mindfulness as a superpower to overcome your own failures

**BOOK YOUR PRIVATE TRANSFORMATION AND PERSONAL 90min SESSION**

Masterclass for those who feel in despair and emotional burnout.

No more making excuses

No more playing a victim.

Everything is in your hands and in your thoughts, so let's choose the most beautiful scripts.

Difficulty and pain are signs of awakening. 

From their wisdom grows.

Fill yourself with the extraordinary right to be a light of the way.

The more you become aware of the changes that are happening, the faster they will happen.

Life is not equal to people full of anger or frustration.

Be honest for yourself and not for the sake of others.

The basis of success lies only in you.

The change comes to serve you and bring new energy into your life.  From the great pain, you are built on fear of pain.




Life is short - Make Zero time for Drama Creators.

You have to know who you are pitching

Bad times create strong people

If there is no challenge - we don't grow.

BECOME MORE from pain to purpose.
Collapsible content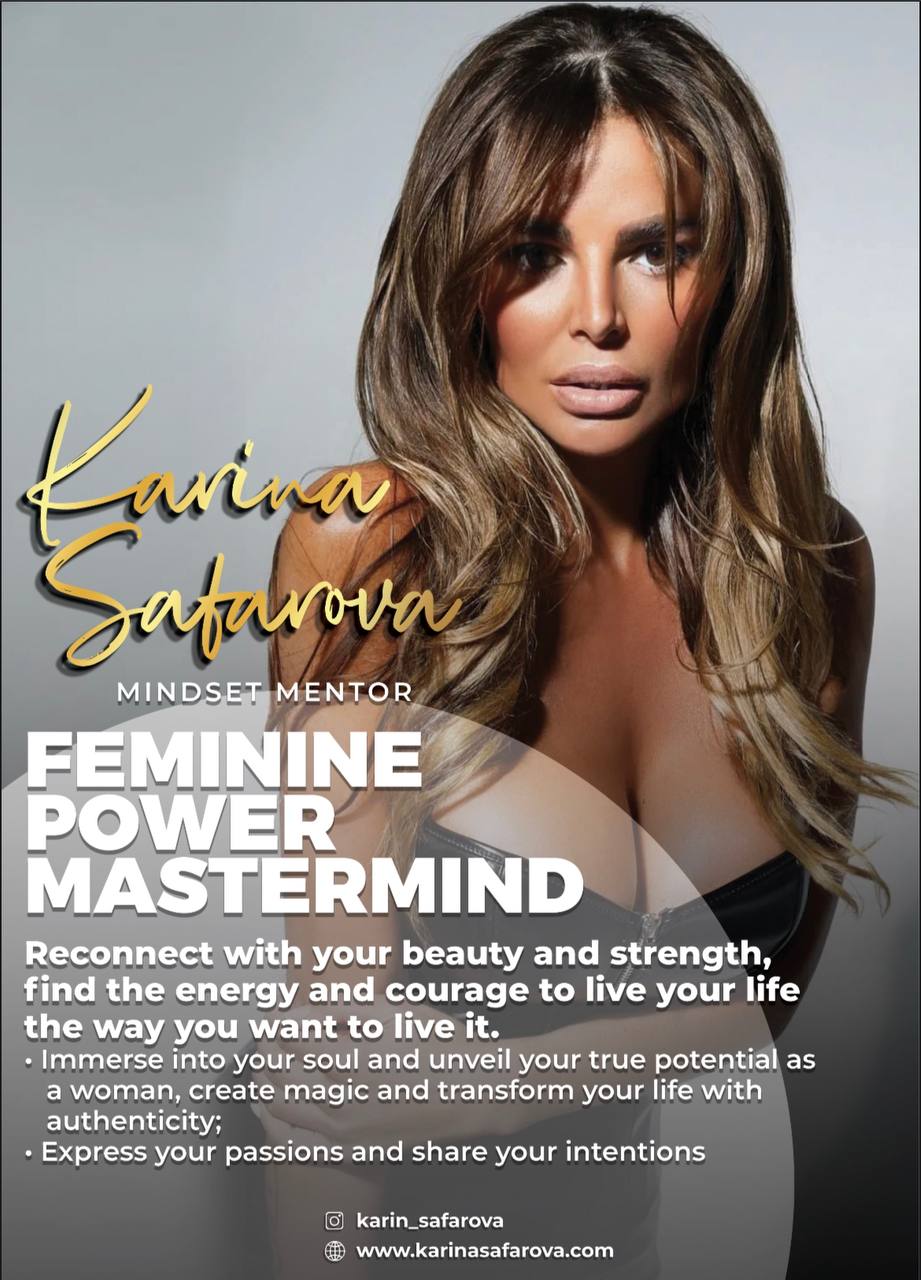 Feminine power mastermind

**BOOK YOUR PRIVATE TRANSFORMATION AND PERSONAL 90min SESSION**

This is a special space where you can breathe new life into your body, mind, and soul. It is a profound process of self-discovery that liberates and fills you with love, it opens your heart to the world allowing you to stay true to yourself. It allows you to realize your potential and bring it to full fruition in your femininity. It revives the spirit, clears the mind, and makes you feel like a confident woman again.

Immerse into your soul and unveil your true potential as a woman, create magic and transform your life with authenticity
Find your femininity and make peace with your masculinity
Tap into the unlimited power that lies within you
Inviting true love and dwelling in the feminine mystery
Become in touch with your body, your sensuality, sexuality, creativity, and emotions
Express your passions and share your intentions with fellow women on the path
Listen to the longing of your heart to bring these gifts into the unlimited realms of your soul.


 

- What does it mean to be a woman in the 21st century?

- What is your role as a woman?
Collapsible content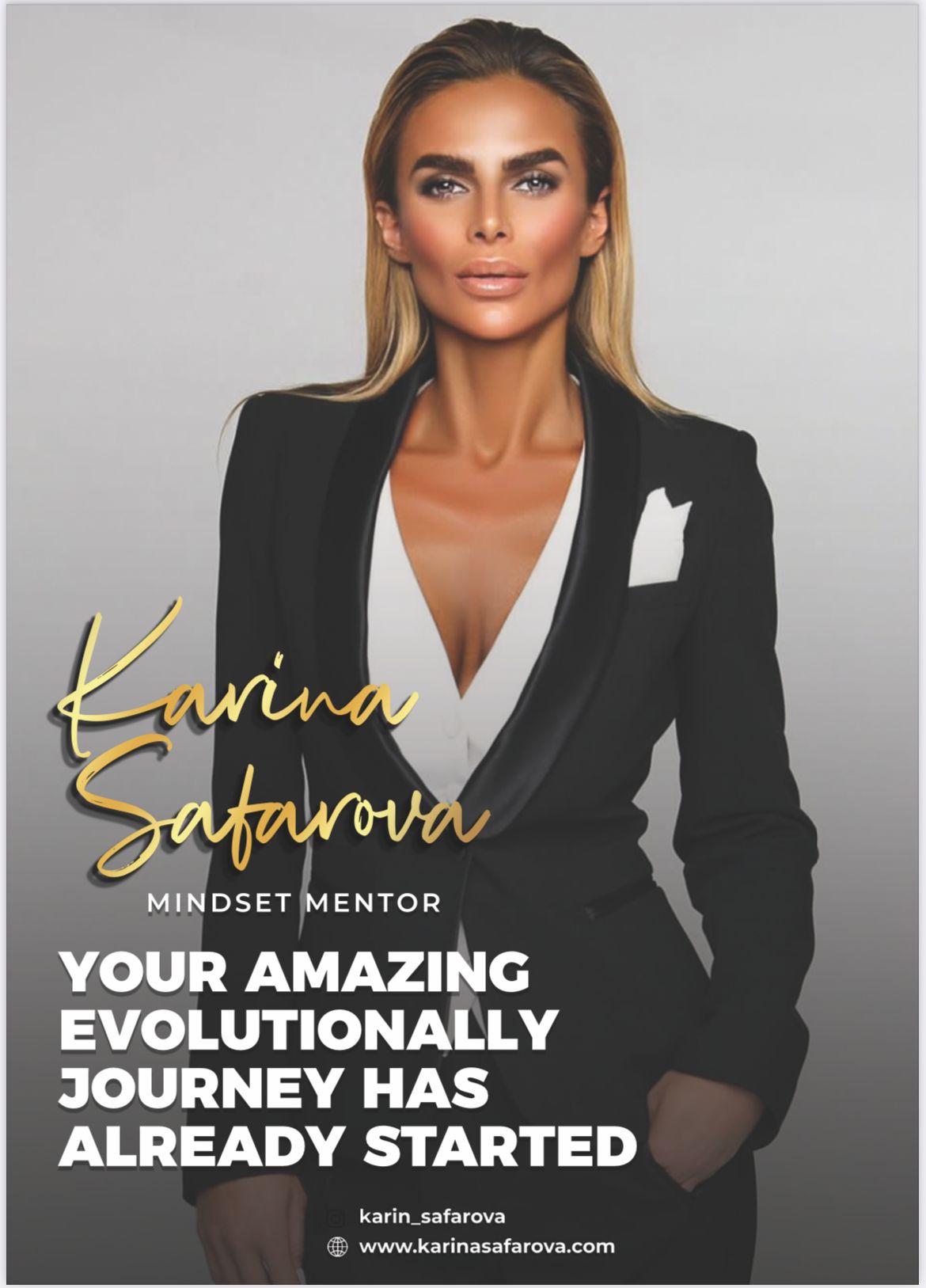 VIP LIFEMAKEOVER MENTORING COACHING PROGRAM

Are you ready to kick start your journey towards the life you have always wanted?
Are you ready to show up?
What is your core message and core story ?
What message you want to bring to the world ?

Life makeover mentoring program is personally designed by me to be a blueprint for your success not only in business but in personal life.

You will be receiving all the materials,to not only fill out but to serve as an architecture of you and your future.

Be mindful.
Be consistent.
Be committed and trust in this process.

Many bonuses like retreats,reboot,personalised plan,detox,nutrition plan,working on personal magnetism,speech,style,trips,meditations,follow up with doctors,IV drips,supplements,health and wellness personalised plan,awakening sessions and breath work make this program absolutely unique and award winning bestselling investment.

By choosing me as your mentor you agree in commit to showing up for sessions,follow up meetings,watching the weekly recordings dedicating yourself 100% to your leverage level up plan and deciding to succeed,to get brilliant results. You hereby promise to think big, to dream big and to achieve big and to play a bigger game to finally to become more.

The exclusive mentoring programme is One to One mentoring Implementation sessions and follow up meetings.

Duration : 3 months
Weekly follow up call/ video session/
private live awakening sessions & strategical session.

Personalised Wellness MINDMAP :
filling lifestyle questionnaire / personalised healthy lifestyle plan /follow up all the instructions
including additional necessary checkups,supplements plan and additional sessions like retreat/ reboot/detox/weight loss/ anti-aging program / immune boost.
It's time to become MORE. Your best YOU is waiting for you.
Anna Stovpova
Mentor Karina is an exceptional coach and guide. Her knowledge, expertise and experience in the field helped me to achieve my goals and reach my full potential. Her dedication, patience and positive attitude made me feel supported and motivated throughout the process. I highly recommend her to anyone who is looking for a mentor to help them succeed in their personal or professional development.
Rustem Bektrumov
Working with Karina as my mentor has been a game changer for my business. I came to her with a number of problems that I had been struggling with for months, and through her guidance and expertise, she was able to help me overcome them. Her strategic thinking and problem-solving skills are second to none, and she has a wealth of knowledge and experience in the business world. With her help, I didn't not give up on my dreams, I kept trying. Three weeks later I was able to streamline my operations, leading to a much more successful and profitable business. I can't recommend Karina enough as a mentor and business advisor.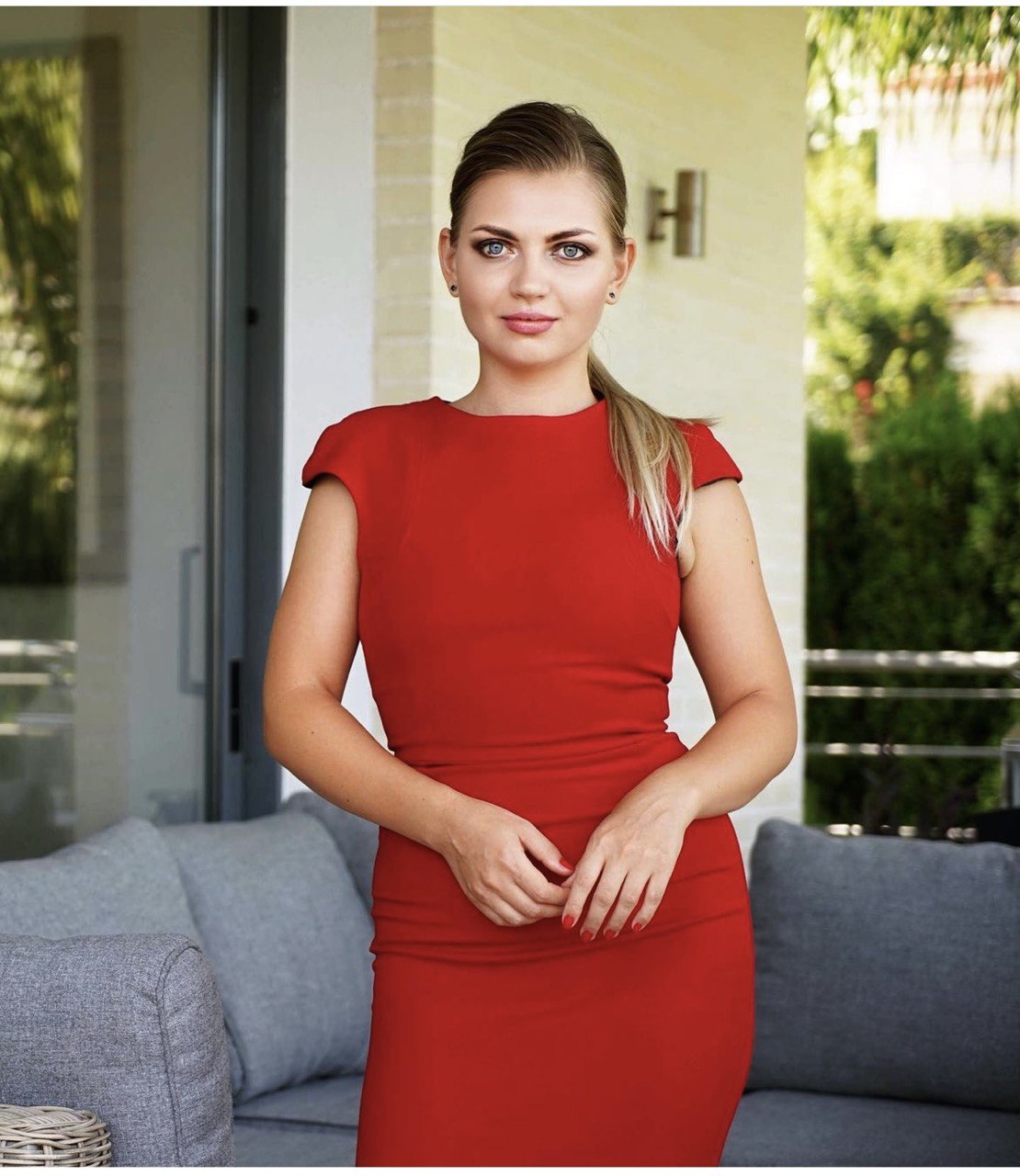 Alina Komisar
Mentor Karina is truly a gift to any woman seeking to understand and tap into her feminine power. Through her guidance, I was able to gain a deeper understanding of myself and my capabilities. Her wisdom and insights helped me to embrace my femininity, and to use it as a source of strength and confidence in my personal and professional life. She provided a safe and nurturing space for me to explore and grow, and I am forever grateful for the impact she has had on my life. I highly recommend her to any woman looking to unlock her full potential and own her feminine power.